Ron Jager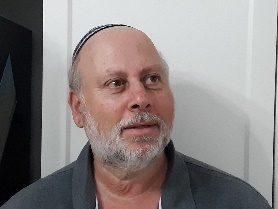 Ron grew up in the South Bronx of New York, making Aliyah in 1980. Served for 25 years in the IDF as a Mental Health Field Officer in operational units. Prior to retiring was Commander of the Central Psychiatric Clinic for Reserve Solders at Tel-Hashomer. Since retiring has been involved in strategic consultancy to NGO's and communities in the Gaza Envelope on resiliency projects to assist first responders and communities. Ron has written numerous articles for outlets in Israel and abroad focusing on Israel and the Jewish world.
Update on Team Trump's Lawsuits and Recounts
The following article written by Tyler O'Neil appeared on PJ Media on Nov 12, 2020: For those of you who are Trump supporters, please be advised that the resolution of the issues raised below, do not guarantee they will put the president over the top. With all the misinformation out there, it is important to be updated with real hard facts and accurate information as to the status of the Presidential Elections. Currently Biden has a projected tally of 290 electoral votes and President Trump has a projected tally of 232 electoral votes as of this writing.
On Thursday, the campaign to reelect President Donald Trump gave reporters an update on the campaign's lawsuits and recount requests across the country. Tim Murtaugh, the campaign's communications director, urged patience and said the campaign has "a solid, comprehensive strategy that is tailored to the conditions on the ground in each state and according to the laws in each state."
Over 72 million people now have voted for President Trump, and those Americans deserve to know that this election was free, fair, safe, and secure," Murtaugh said. He warned against the rush to "instant gratification" in reporting preliminary results that suggest Democrat Joe Biden has won the election, and said that Biden voters also deserve to have the election process scrutinized to root out fraud and abuse.
Murtaugh insisted that media outlets should not ignore "the very real evidence of irregularities" in the election process, including disturbing reports of "stacks of ballots being run through scanners multiple times" and election officials treating voters differently based on what county they live in.
Trump campaign general counsel Matt Morgan ran through the state of play in five of the key swing states.
1. Pennsylvania
Morgan began by noting the campaign's legal victory in Pennsylvania earlier on Thursday. "The secretary of state continues to play fast and loose with statutory dates and deadlines," he alleged.
Commonwealth Court President Judge Mary Hannah Leavitt ruled that Pennsylvania Secretary Kathy Boockvar lacked the "statutory authority" to change election law days before the election. Leavitt ordered the county boards of elections not to count any ballots that had been segregated.
Last week, Supreme Court Justice Samuel Alito ordered Pennsylvania election officials to segregate a section of the ballots that came in after 8 p.m. on Election Day.
It remains unclear exactly how many ballots would not be counted for this reason.
Leavitt's order represented the latest in the Pennsylvania Republican Party's litigation against Boockvar. The state's GOP filed the initial lawsuit on July 10, 2020, and it reached the Supreme Court shortly before Election Day. A 4-4 order let the state Supreme Court decision stand, allowing officials to count mail-in ballots received up to three days after Election Day. The Trump campaign asked to join the case on November 4.
According to The Wall Street Journal, about 10,000 ballots arrived during the three days after Election Day, far below Biden's lead of more than 45,000 votes.
Morgan also referenced a lawsuit the Trump campaign filed against Boockvar on Monday, accusing the secretary and county election officials of violating voters' rights to equal protection by favoring some mail-in ballots over others and of violating the Constitution by usurping the state legislature's authority on election law. The lawsuit laid out ten reasons to suspect Pennsylvania's election results are "irredeemably compromised," and asked the court to prevent Boockvar from prematurely certifying the results.
Hearings in this case have been scheduled for next week.
Morgan announced that the campaign had filed a motion for a preliminary injunction to allow the legal team "time to confirm our well-founded theory that Pennsylvania officials have counted thousands of invalid votes." He also repeated the lawsuit's claims that Boockvar and other election officials have prevented the Trump campaign's poll watchers from observing the ballot-counting.
On the observer issue, the campaign filed a claim in the state Election Court on Election Day. While a lower court in Philadelphia rejected the campaign's claims, the Commonwealth Court of Pennsylvania gave the campaign a win, ordering that observers must be able to view "all aspects of the canvassing process within six feet." The Pennsylvania Supreme Court will hear the case.
Morgan noted that under Pennsylvania law, if the difference between candidates comes down to half of one percent or less, that triggers an automatic recount. While the order not to count segregated ballots may not give Trump a victory in Pennsylvania, it may trigger a recount.
Legacy media outlets called the race, and Pennsylvania's 20 electoral, votes for Biden. Pennsylvania is critical for Trump's efforts to flip the results.
2. Georgia
Morgan noted that Georgia's secretary of state announced a hand recount on Wednesday, and laid out the rules for the recount today. The recount will start on Friday. The Trump counsel predicted that the recount will be finished by next Wednesday, November 18.
The Georgia Republican Party and the Trump campaign filed a lawsuit against the Chatham County Board of Elections the day after Election Day, claiming there was evidence that officials had mixed absentee ballots received after the polls closed with those already being tabulated, in violation of state law. A judge dismissed the matter two days later.
3. Wisconsin
Morgan also noted that the Trump campaign requested a recount on November 4, citing a "razor-thin race" where Biden has a 20,000-vote advantage. Recounts are set after all the county canvassing boards return their results to the state for certification on November 17 or November 18. The state must complete the recount within 13 days of the formal order and the requesting campaign usually pays for it up-front.
As former Gov. Scott Walker (R-Wisc.) noted, state recounts have often not shifted many votes. In the 2016 presidential election, Green Party candidate Jill Stein requested a Wisconsin recount, which resulted in a net gain of 131 votes for Trump.
4. Arizona
Morgan noted that the campaign had argued in the case Trump v. Hobbs on Thursday. The campaign sued Arizona Secretary of State Katie Hobbs, alleging that her office incorrectly rejected some votes cast on Election Day in Maricopa County. The campaign requested a manual inspection of the ballots and asked for a judge to block the state's final vote certification in the meantime.
The lawsuit claims that an electronic tabulation machine alerted voters to irregularities with their ballots. While state law allows voters an opportunity to fix their ballots after the machine flags problems, some poll workers allegedly encouraged voters to override the error message. Hobbs' spokeswoman denounced the allegations as "a repackaged 'Sharpiegate' lawsuit," referring to since-dropped legal claims that voters' use of Sharpies on ballots disqualified their ballots.
5. Michigan
The Trump campaign sued Secretary of State Jocelyn Benson (D-Mich.) on November 4, claiming that officials failed to give Republican poll watchers "meaningful access" to watch ballot-counting. The lawsuit asks the court to stall the counting. On November 7, a Michigan judge denied the attempt to halt the counting of absentee ballots, partly because the suit targeted the wrong defendant (Benson does not oversee absentee ballot-counting) and it came too late (counting had ceased by that time).
The Trump campaign is seeking to appeal the matter.
The Great Lakes Justice Center, a conservative legal group, filed a lawsuit on behalf of two Michigan residents on November 9, alleging that Detroit elections officials counted ineligible absentee ballots and improperly excluded observers from the ballot-counting process. The lawsuit also cites a Detroit elections employee who claims she saw city employees coaching voters to cast ballots for Biden in the weeks before the election. The lawsuit asks judges to block state officials from certifying the election results.
Chief Judge Timothy M. Kenny of the Third Judicial Circuit Court of Michigan is expected to rule this week.
On November 10, the Trump campaign filed a federal lawsuit alleging that Benson and officials in Detroit's Wayne County had blocked Republican poll watchers from observing the counting of mail-in ballots. The lawsuit asks a judge to block state officials from finalizing the results.
It remains unclear how much these lawsuits will impact Biden's margins in these key states, even if they succeed. Many of the claims in these lawsuits, backed up by eyewitness affidavits, are extremely troubling and deserve serious investigation. Trump supporters should not expect, however, that the resolution of these issues will put the president over the top.
"Chauncey Gardener" and the Joe Biden Candidacy
Joe Biden is presented to the general public as a man of good breeding, intelligent, knowledgeable, and competent. Biden's simplicity is mistaken for profoundness, his years at the Senate as proof of his experience, and his befriending of billionaires and foreign nations as nothing more than political astuteness. Yet whenever I see, hear, and listen to Joe Biden as he attempts with great effort to be coherent, understandable, and believable; I am always reminded of the character "Chauncey Gardener" from the movie "Being There".
In the film "Being There" Chance introduces himself as "Chance . . . the gardener,'' and is misunderstood as having said "Chauncey Gardener.'' Chauncey can best be describe as a simple and unassuming man at peace with himself. As the movie unfolds, we learn that Chauncey has lived all of his sheltered life inside the townhouse and walled garden of a rich recluse (perhaps he is his son). He knows what he needs to know for his daily routine: Where his bedroom and bathroom are, and how to tend the plants of the garden. His meals are produced by Louise, the cook. The movie provides no diagnosis of his condition. He is able to respond to given cues, and can, within limits, adapt and learn. Chauncey has mastered the art of sound bites from incessantly watching TV commercials. Sound familiar?
Through a series of benign misunderstandings, each of which builds on the other, Chauncey is taken into the home of Ben, a dying millionaire and soon the rich man grows to treasure his reassuring friend. Chauncey is introduced by Ben to the President of the United States (Jack Warden), becomes an unofficial advisor, and soon is being interviewed on television, where his seemingly profound insights which are nothing more than sound bites that Chauncey remembers from watching years of TV commercials.
"Folks, my name is Joe Biden, and I'm Jill Biden's husband and I'm Kamala's running mate," he quipped during his second campaign stop in Georgia. "Y'all think I'm kidding don't you?"
In "Being There,'' the hero (Chauncey) survives a series of challenges he doesn't understand, using words that are both universal and meaningless. Chauncey manages to avoid being pinned down to anything specific by simply avoiding what he doesn't comprehend. Chauncey's use of slogans reveal how superficial public utterances can be and because he is middle-aged, well-groomed, dressed in tailored suits, he is automatically presumed to be a person of substance. The movie argues that if you look right, sound right, speak in platitudes and have powerful friends, you can go far in our society. By the end of the film, Chauncey is being seriously proposed as a presidential candidate. This has Joe Biden written all over it.
Kamala Harris accidentally touts plans under a "Harris Administration" during a virtual roundtable and last month Kamala Harris accidently referred to economic proposals that would be passed under a "Harris administration". "A Harris administration, together with Joe Biden as the president of the United States," she said, but quickly added: "The Biden-Harris administration……………………; Joe Biden didn't correct Kamala Harris and it seems as if he saw nothing wrong with her statement about a "Harris Administration".
President Trump and the Republican Party frequently portray Joe Biden as a "Trojan horse" for the progressive wing of the Democratic Party and have suggested that Kamala Harris will actually be in charge of the country should Biden win the election on Tuesday. Joe Biden's mental state and proneness to verbal gaffes, mispronunciations, forgetfulness, and outright confusion continue to be ignored by the complacent media when it comes to reporting on Joe Biden. The media have entirely avoided the issue of Joe Biden's mental capacity and that's despite the media's round the clock reporting following Trumps election in 2016 in which they the media questioned President Donald Trump's sanity. In 2017, USA Today had a headline questioning Trump's mental health as did Senator Bob Corker. Former Intel Chief James Clapper also talked about Trump's "fitness" to serve. Yet when it comes to Joe Biden, his mental capacity is off the board and a non-starter with all the major media outlets. The media have been ignoring and/or covering up Biden's obvious mental decline for more than a year now.
Joe Biden was quoted: "By the way, the 20, the 200 million, the 200,000 people that have died on his watch, they — have many of those and have survived?" Biden elaborated the next day during his train trip through Ohio and Pennsylvania.
Last night I and I said when I got in the race we're in a battle for the soul of this country — can you all see me or should I turn this this way a little bit and um and uh you know I uh you know Trump's uh constant disregard and unwillingness to speak to COVID and the fact that 205 million people, 205 thousand have died."
President keeps talking about what's he call this uh uh he has some name for our platform uh I can't remember it's it's uh — "Manifesto?" the Democrat stenographer with a press pass helpfully suggested. That's it Manifesto"
Chauncey Gardiner" is the epitome of what can happen when a person lives only in the moment with no real understanding of context and meaning. Chauncey was limited in the ways of the world, yet made vague comments that others, in high places, interpreted as insightful with hidden meanings. In reality they were just musings of a semi-literate person. The Democratic candidate Joe Biden seems to inhabit a life full of blissful ignorance and for this he is being embraced by the liberal and progressive media.
As this charade reaches its climax on Election Day, more and more of the American people see through Joe Biden's empty words. "Chauncey Gardiner" and Joe Biden as two sides of the same coin. Sometimes art imitates life and sometimes it's life that is imitating art.
Arrogance and the spill-over effect
In recent days as Israel's lockdown has taken hold and the majority of Israel's citizens willingly remain home, understanding the severity of the Corona pandemic and the importance of doing their part to stop the spread of this deadly virus; two population groups refuse to adhere to the restrictions and have stepped up their efforts to defy the government of Israel, the Health Ministry and even the police force by not abiding to the most basic restrictions of capsulated social distancing and the wearing of masks. Whether it be the violent, chaotic and vulgar demonstrations by the Black Flags/Crime Minister movements or the violent demonstrations by certain Haredi groups; both of these vastly different groups, have shown the people of Israel that they deny the legitimacy of the duly elected government that provides them the very freedom to express their discontent. To the average observer here in Israel, it seems as if some of them have simply lost their minds, acting as if reality and societal obligations have no meaning to them. They act as if they are above the law, above the lockdown restrictions, and that they are entitled to privileges far beyond to what the general Israeli population are entitled to. They act out of arrogance and a condescending attitude as if their rights have priority over the rights of everyone else. However, the greatest harm that they have inflicted on the government's efforts to contain the Corona virus pandemic has been the spill-over effect of their disobedient behavior that they willingly and purposely inflict on the general population.
As for the first group, with the national lockdown in effect; the violent, vulgar, and chaotic demonstrations by the Black flag/Crime Minister organizations, a conglomeration of anarchist and radical groups have doubled down their efforts to create an atmosphere that questions the legitimacy of the government and its leader, Prime Minister Netanyahu. Very much according to the playbook laid out by their parallel political forces operating in the United States against President Trump and conservative politicians in general. No one questions the right to loath a politician or a political party, no one even questions the right to demonstrate, yet beyond their arrogance what seems to have turned the tide of public support against them has been the realization that they have created an atmosphere that encourages others to disregard and violently oppose legal restrictions that are an issue of life and death.
What Is the Spillover Effect? Spillover effect refers to the impact that behaviors or events in one setting or social arena have on other settings or social arenas. The most obvious example to clarify this idea, has to do with increased speeding limits on the superhighways. When Road No. 6 was built here in Israel, one of the major concerns had to do with the higher speeding limits placed on this road. For those of us who have worked in the field of road safety and motor vehicle accidents, it is well known that if one gets used to driving faster on one road, the result is an increased tendency to drive faster on other roads in which the speed limit is reduced. The spillover effect can alter behavior even unintentionally. As we all know, speed kills. With this analogy in mind, the spillover effect of the Black flag/Crime Minister demonstrators has created a general atmosphere of disobedience and refusal to abide by the health related restrictions that were put in place to stop the Corona infection rate and the ensuing hospitalizations that were overwhelming local hospitals. Many people have died, many who survived their hospitalizations will suffer from chronic medical issues for the rest of their lives, families were shattered; all due a general spillover effect of disobedience and a general feeling that if they the demonstrators can do what they please with immunity, then why should I remain locked up at home. The result of the spillover effect has been a peak in the number of Corona virus related deaths and the recent imposition of strict lockdown restrictions. These radical and leftist demonstrators refuse to even acknowledge let alone take responsibility for the deadly impact that their public disobedience and the ensuing spillover effect has played on the uptick of Corona virus related deaths in recent weeks.
As for the second group, it is imperative to refrain from making generalizations and blanket accusations against the Haredi communities as a whole in Israel. With that being said, it has become wholly certain to observers, that certain Haredi Rabbinical leaders and their communities whether in Bnai Brak, or Jeruslem, and even in the City of Ashdod; have refused to abide to basic restrictions of social distancing and the wearing of masks and when confronted with police intervention to enforce these regulations, have responded with violence and mayhem in their communities. With approximately a little over a third of all recent Corona virus infections coming from the Haredi Community and one in four of all hospitalizations, as have the steep increase in the number of Corona virus related fatalities among the Haredi; I find it beyond belief that many Haredi communities continue to have tishes (Chassidic gatherings) and behave as if there is no such thing as the Coronavirus pandemic.
This refusal of Haredi Rabbinical leaders to intervene by closing or limiting places of worship and Yeshivas, and a general refusal to appreciate the life and death implications of refusing to abide by non-Haredi authorities, reminds me of a prior period in which history has harshly judged Rabbinic leaders. As a second generation son of parents that both spent significant time in concentrations camps; I have always found difficulty in understanding the behavior and community related decisions of Haredi Rabbinical leaders prior to the dark days of the Holocaust and during the actual years of the Holocaust. Today, when I observe the communal rejection in certain Haredi communities of health related restrictions and the resulting increase in infection rates and even deaths, I get an eerie understanding of how this behavior evolved 75 years ago. "Dina De Malchuta Dina" means nothing to certain Haredi Rabbinic leaders, this is the arrogance and deadly implications of their behavior and decisions.
Many in Israel have lost the ability to look at the Health Ministry numbers and see the difference between actual statistics and fake news, between medical agreement and voodoo theories. With the lockdown in force and with police forces taking a more stringent approach to violators of lockdown restrictions, I pray and hope that the level of arrogance and the ensuing spillover effect will slowly be a manifestation of the past.
Seriously considering the "A" word?
With Yom Kippur just around the corner, it seems as if the time has arrived to do an honest Chesbon Nefesh concerning the inevitable "A" word; Aliyah. In a recent report by the Anti-Defamation League (ADL) released earlier this year before the outbreak of the Corona virus pandemic in the United States, about two-thirds of American Jews say they feel less safe than at any other time in the past decade. The ADL survey also found that more than half of American Jews (54%) have either experienced or witnessed an incident they believe was motivated by antisemitism. Wherever you look; broadcasters, sports celebrities, local politicians associated with the Democratic Party, social media activists, Black Lives Matter's leaders, street anarchists, are all expressing with immunity and zero remorse, a common and seemingly coordinated message of hatred towards Jews, that Jews are somehow responsible for the Corona pandemic, and that Jews are financially behind much of the anti-government violence sweeping the streets of America. The time tested and natural response by most Jews, albeit unconsciously has been to modify ones' daily routine and avoid public displays of Judaism so as to minimize the risk of being targeted. This pretty much sums up the reaction of most American Jews, even if they continue to deny and refuse to admit it. The natural inclination to move on as if nothing has changed is a time tested response by Jews that seems to no longer be relevant or effective in dealing the wide-spread anti-Semitism that seems to have mushroomed everywhere.
An even more worrisome and related development has to do with the uptick of historical and factual ignorance of the Holocaust and Holocaust denial in general. In a survey of 1,000 American respondents across all of America taken by the Claims Conference, which coordinates restitution and reparations payments for Holocaust survivors and sponsors Holocaust education programs. It seems that more than one in 10 American adults under 40 believes that Jews caused the Holocaust. Out of 1,000 Americans participating in the survey, 11% of the respondents believed the Jews were responsible for the Holocaust, 15% said they thought the Holocaust was a myth or has been exaggerated, and 20% said people talk about it too much. Nearly half said they had seen Holocaust denial online, with 10% reporting that they had seen it often. Holocaust knowledge was particularly low in New York, despite the state having the largest population of Jews in the country. A total of 56% reported seeing Nazi symbols on social media, in their communities or both. Most respondents in New York could not name a single Nazi camp or ghetto, and 28% said they believed the Holocaust was a myth or has been exaggerated. Nearly 60% said they believed something like the Holocaust could happen today. If we keep in mind that for years schools have been teaching a curriculum that includes World War 2 and specifics about the Holocaust and that the Holocaust is part of popular culture- movies, plays, You Tube, etc.; then the only possible conclusion is, that the ignorance is deliberate and premediated. This is a very frightening and irrefutable conclusion.
For over a century American Jews have felt secure and content in the United States enjoying a renaissance of Jewish renewal and personal fulfillment, unseen in the modern era. However, very few of those American Jews actually envisaged a scenario where they would need to leave the United States and seek safety in Israel in their lifetime. For good reason, they felt very safe and comfortable as Jews living in America. This long standing sense of America being a safe haven for Jews has not only come under attack, but is creating an unsustainable denial that is surfacing on a daily level. The Corona virus pandemic has only escalated the ambivalence and diminishing confidence of Jewish communal life in America. The majority of American Jews live in metropolitan areas that have been badly hit by the Corona virus pandemic and the ensuing street violence that seems to be getting closer and closer to home as the weeks and months progress.
Historically, American Jews have held ghost apartments in Israel for years, just in case. Many have Israeli bank accounts to back up their finances in Israel and maybe keep an active nest egg for a rainy day, just in case. However, even those American Jews who have a foothold in Israel, or even a "toehold" never really envisaged a reality where they would actually need to seriously contemplate the move, leave the United States and make Israel their permanent and full time home as opposed to a home away from home. Wealth risk management strategy of the past, has been superseded by today's strategy of; better safe than sorry.
In recent months, the head of the Jewish Agency Isaac Herzog, has been predicting a massive wave of Aliyah in the coming years. According to Jewish Agency predications, Israel can expect upwards of 100,000 Jews moving to Israel in the next two years and an additional quarter of a million Jews within 3 to 5 years. According to Jewish Agency Head Isaac Herzog, the catastrophic effect that the Corona virus pandemic has had on Jewish communal services and Jewish organizations has led to severe cutbacks and reduction in assistance to American Jews in all spheres of Jewish communal life; education, security, assistance programs to all age groups. While at the same time many American Jews see Israel today as a stable country with a superior health system totally accessible to all sectors of the population, a highly developed school system that is relatively inexpensive for all Israeli's, and a political leadership that is advancing Israel's strategic standing among Sunni Arab nations in the Middle East.
According to Herzog, we are experiencing a period of changing perceptions among Jews throughout the world that reflects the reality that Israel is emerging as the true center of Jewish life in the world. As demand increases to make Aliyah, the supply side will become more and more crowded creating a bottle neck that can make the process of Aliyah for many a non-starter. For those of you who sense that it's now or never, then now is the time to make the first move and seriously consider the "A" word. Come while you can.